How NECs are working to "walk the talk" on inclusivity
25.06.2023
To be a legitimate advocate for marginalized groups, several national education coalitions are working towards being more internally inclusive. Some by adding more or more diverse members to their coalitions and others by ensuring an internally inclusive environment.
In the Education Out Loud progress reports you will find entire sub-sections devoted to "Results related to NEC's Inclusivity". In the latter one reads for instance "that all 60 national education coalitions have participation of organizations that represent women and girls and 57 have participation of organizations that represent people living with disabilities.
It also states how around 1/3 of the coalitions have at least 50 percent female members of their board and that 7 out of 60 education coalitions currently have representation of LGBT+ groups.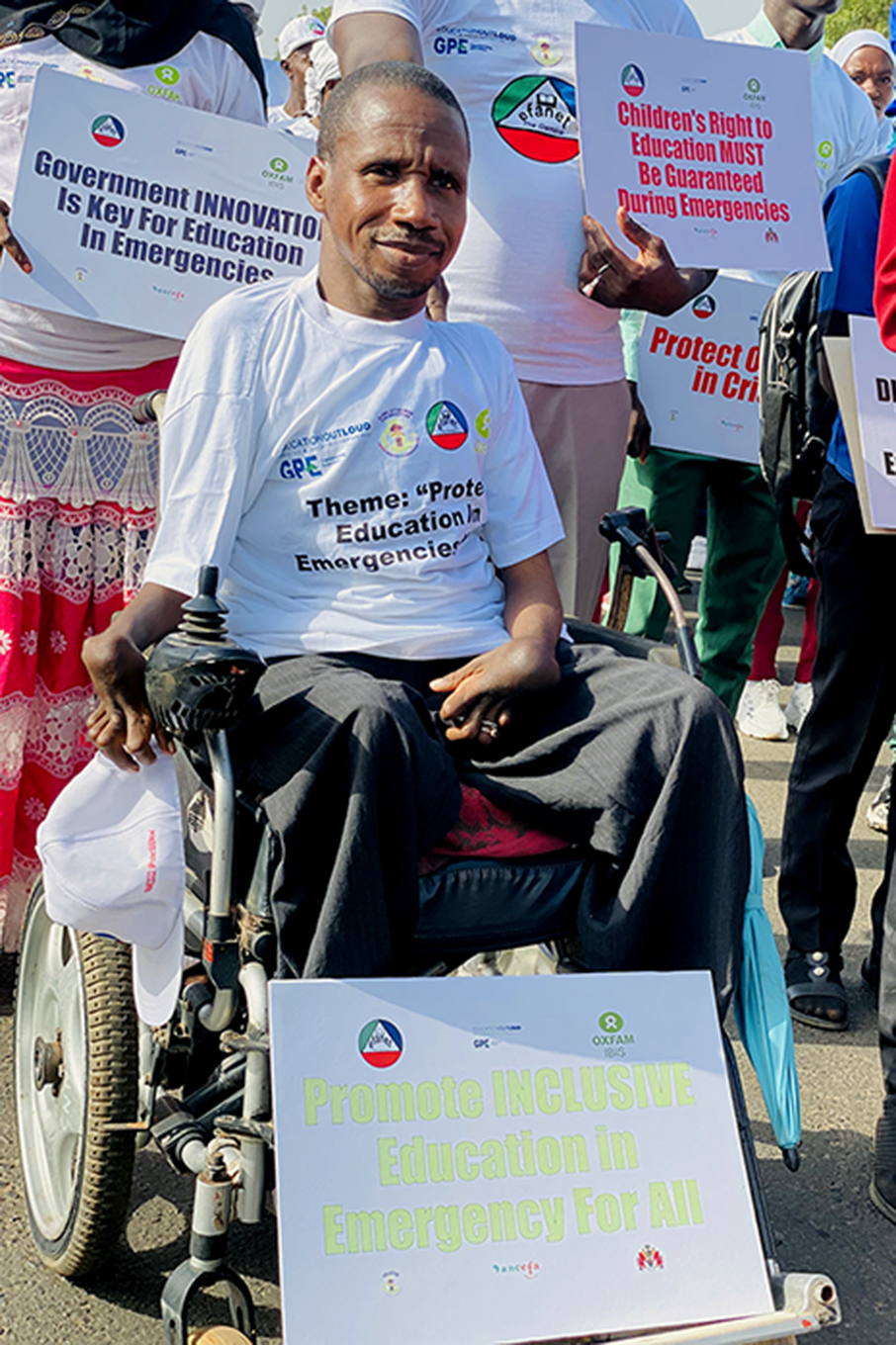 EOL Global Program Manager, Lars Udsholt he stresses, that the issue of internal inclusiveness of both the Education Out Loud secretariat and all the implementing organizations and coalitions is something to take seriously and have as a priority.
"I think that to legitimately voice the need for inclusive education you need to walk the talk and work to become inclusive yourself," he says. And adds:
"Furthermore, for the coalitions to promote the voice of the marginalized groups, these groups should of course be represented in the NECs since the marginalized groups know better than any, what they face and what they need."
There is a need to "walk the talk"
The national education coalitions actively working to become more internally inclusive, echo this perspective. They wish to become an even more legitimate voice in the debate and in their advocacy work. And they want to have the voices and knowledge of marginalized groups represented in their coalition to better ensure the quality and relevance of their efforts.
One of them is the Education for All Campaign Network in The Gambia (EFANet) who has a particular focus on including women in decision making.
"We do a lot to make sure that all genders are equally represented at all levels in our coalition. To be very concrete we always make sure that if the chair of the board is male, then the vice chair is female. And in the board of Directors, we strive to achieve balance and happy to say that we now have 5 women out of 14 board members, which I believe to be record for Gambia where we usually see way fewer women compared to men in decision making forums," says EFANet National Coordinator, Kebba Omar Jarjusey.
To EFANet it is a question of legitimacy and kind of obvious that a coalition aiming to raise the number of girls and women obtaining quality education needs to themselves to be gender inclusive. They must "walk the talk" so to speak.
In Cabo Verde the national education coalition RNCEPT-CV shares this view. They focus particularly on inclusion of children with disabilities and have seen the difference it makes when the coalition itself is represented by someone e.g., using sign language or in a wheelchair.
"That means that children and adults with disabilities can see themselves in us and that constitutes an incentive to them to pursue education and aim for important positions in society. We become role models and both stakeholders, and our own members become more aware of the need to become more inclusive," says the Dr. Marciano Monteiro who is president of RNCEPT-CV and visually impaired.
One way is expand the member base
In The Gambia, one of the ways to become more inclusive was to expand the coalition and add members representing groups of women or people with disabilities.
"We made a huge effort in seeking out these small groups and community-based organizations, visiting them, inviting them to meetings and dialogues, supporting them to register formally with the government and eventually inviting them to become part of the coalition," says Kebba Omar Jarjusey.
In both The Gambia and Cabo Verde, the coalitions are keen to look also at the smaller things that can either be conducive or the opposite for inclusion.
In The Gambia they see a steep drop in female representation in the grass root level of the coalition and are therefore working to sensitize local communities and removing normative and practical barriers for women's access and active participation in meetings. In Cabo Verde they strive to make the network even more inclusive by ensuring that important documents are printed in Braille and that sign language is a constant part of any meeting or public event.
"We still need to break new grounds and there are many challenges we need to address. But I feel we have the tools to do so," says Kebba Omar Jarjusey.
It is worth the effort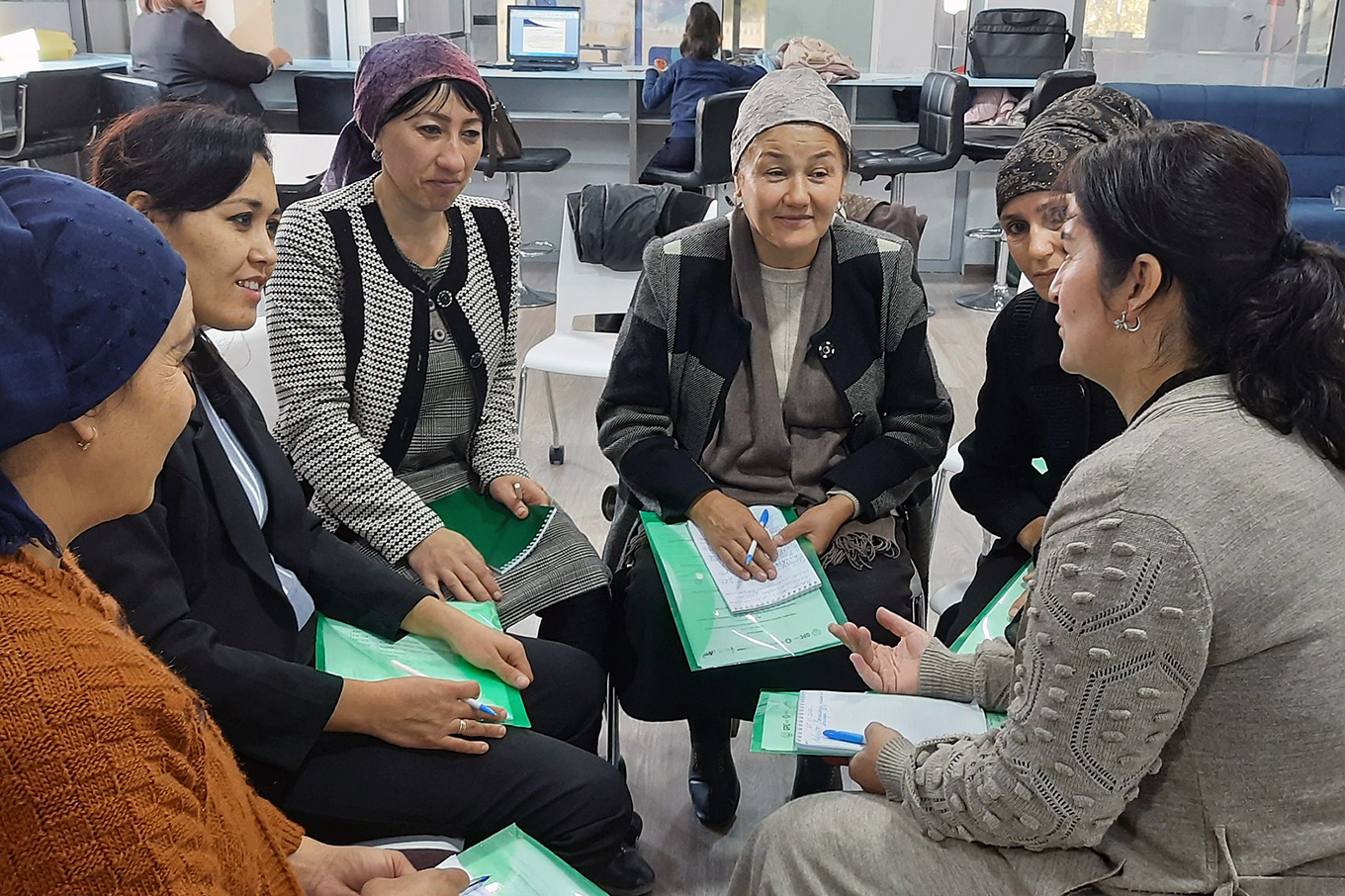 And the feedback from the coalition in The Gambia, Cabo Verde, and other countries where they have worked to become more inclusive, is, that it is worth the effort. One of them is the education coalition in Tajikistan. 
"Being more inclusive is what has now given us a strong voice in the Ministries. Now we can legitimately say that we represent all regions of the republic and that we convey the reality and opinion from a wide variety of audiences, and that gives power," says Ms. Musavvara, national coordinator for the Alliance for CSOs for Education (ACTE) in Tajikistan.
Within a short period of time, they have welcomed seven new members of the coalition to become more inclusive to views and perspectives from marginalized regions of Tajikistan. Some of the new members are specialized in education for children with disabilities, girls' education, or the democratic formation of youth and this has added new knowledge and expertise to the entire coalition.
"It took time an effort to gain the trust and create a sense of unity among us all. But we have successfully created a space where we respect and appreciate our differences and where members feel comfortable sharing their unique ideas and perspective. And that makes us much stronger than before," says Ms. Musavvara.
Global Program Manager, Lars Udsholt, is happy to learn how the national education coalitions are working with their internal inclusiveness and that there are thorough experiences and learning to share that could support others in their endeavor to develop in this area.
"Inclusion – and internal inclusiveness - is a cornerstone in Education Out Loud and will take center stage also in the next implementation period. I recognize that there are already a lot of knowledge in the education coalitions on how to overcome the challenges and gain the most from being more inclusive – and from the EOL-secretariat we will work to support the sharing of the knowledge among the coalitions," says Lars Udsholt.
What have you tried out, and what have you learned? Please don't hesitate to share your input – send a mail to focal point on inclusion, Martin Wolf Andersen, mwa@oxfamibis.dk